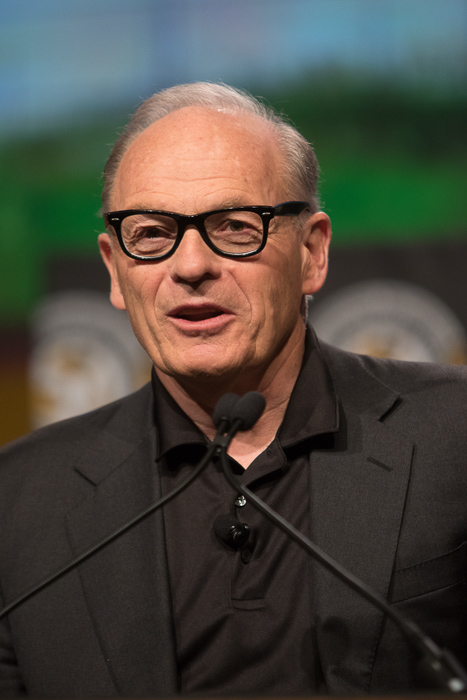 Ian MacGregor, North West Upgrading 
THE CHAIRMAN OF North West Upgrading, Ian MacGregor, took the stage Wednesday morning to speak about his journey into the business of clean energy, including the positive impact of carbon capture and storage, and the leadership of the Boilermakers in advancing CCS.
MacGregor is constructing the first refinery to be built in Canada in three decades. The $8 billion project is the first refinery designed with an integrated system to capture carbon dioxide produced during the refining process.
He said industry needs to get a handle on controlling CO2 emissions. "If we don't do something about it, we're all going to go out of business. So we have to figure out what to do."
He said Boilermakers are the logical leaders in this effort. You're on every project. You know the owners, and you're organizing."