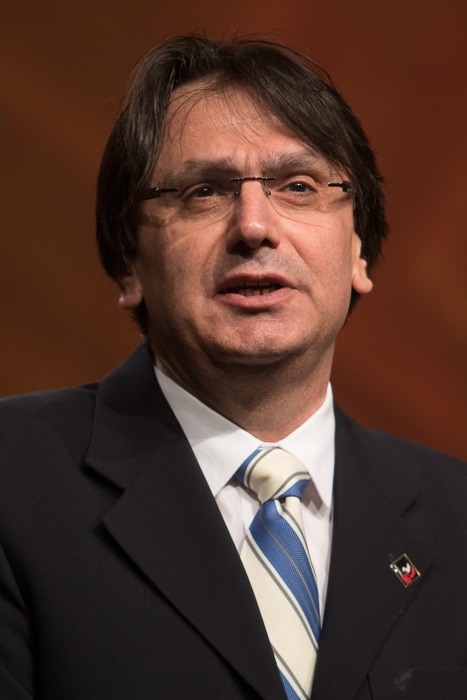 Kemal Özkan, IndustriALL 
ASSISTANT GENERAL SECRETARY of IndustriALL, Kemal Özkan, took the stage Wednesday morning to talk about global work conditions and the need for worldwide labor organizations to defend the rights of workers. IndustriALL was established four years ago with the objective of organizing and building the collective power of workers around the world, and promoting and defending their rights against the increasing attacks from employers and governments.
He stressed the need to work together in protecting worker's rights to form collective bargaining agreements. "In today's globalized world, we need to work together, across borders, to secure the rights of every worker to join a union, to get the protection of a collective agreement giving living wages, and guarantee safe workplaces," he said.
Özkan spoke of egregious violations of workers across the globe. "The organization for economic cooperation and development released a report showing that global inequality is now as bad as it was in 1820, before the industrial revolution really took hold."
The Trans Pacific Partnership is poised to undermine workers, and its defeat is necessary to protect the rights of workers, noted Özkan. "And this is why we need a strong global union. We need a strong Brotherhood of Boilermakers. We need a strong IndustriALL."