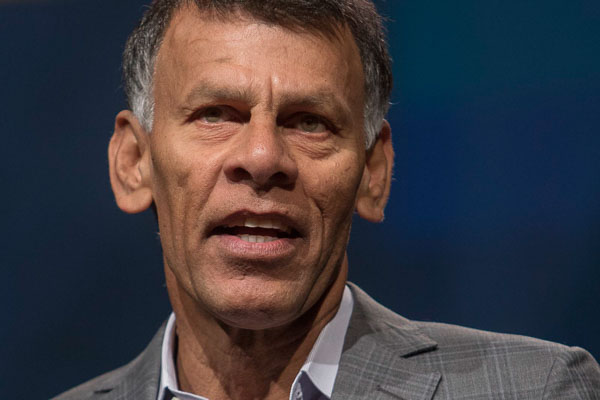 CLC President describes labor struggles
CANADIAN LABOUR CONGRESS President Hassan Yussuff took the stage Tuesday morning to update delegates on the Canadian Labor Movement's recent gains and its current battles.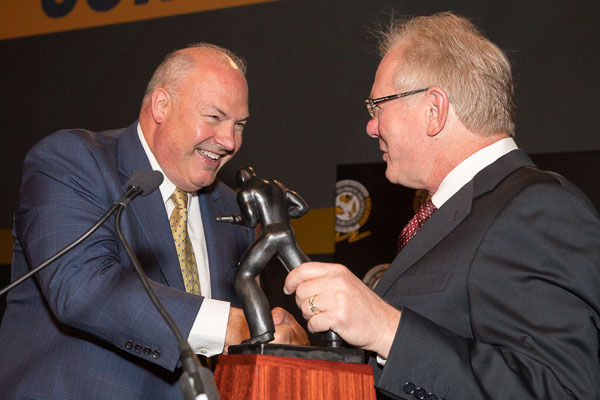 Ullico CEO speaks on Bank of Labor and CCS
UNION LABOR LIFE Insurance Company CEO Edward Smith addressed the delegates on Tuesday morning, stressing the importance of the Bank of Labor and the Boilermaker's advocacy for carbon capture and storage.
---
We've said right from the start. If you spend a lifetime working, you should not have to retire in our country in poverty. It simply is an affront to our dignity and to our hard work as working people.

Hassan Yussuff, Canadian Labour Congress President
---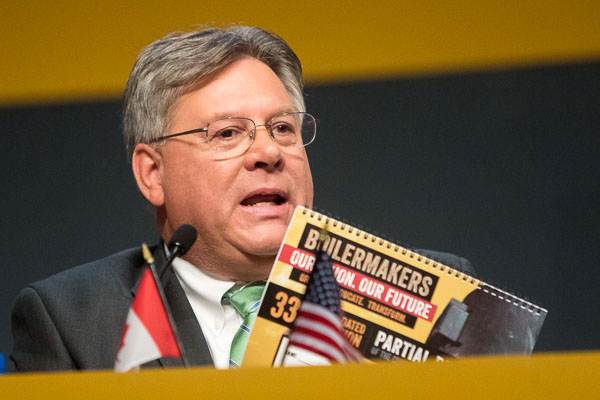 Roll call votes slow Law Committee opening
THE CONSTITUTION AND Law Committee got off to an uneven start at mid-morning on Tuesday, with a half dozen issues stretching out debate and several roll call votes slowing the committee's report.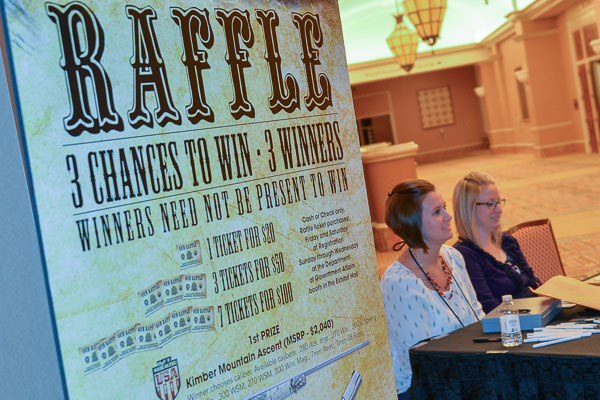 Disaster relief raffle is underway
STOP BY THE Department of Government Affairs booth in the Milano Ballroom to purchase raffle tickets for a chance to win one of three great prizes. All proceeds from the raffle will be donated to the Brotherhood's Disaster Relief Fund, which helps brothers and sisters in times of crisis.
---
"Your president had a vision to take the Brotherhood Bank from a small Midwestern bank and make it an international bank. You cannot fight a war if you don't sell war bonds. You cannot fight a war and protect this Labor Movement if we don't have the financial resources to engage whatever anti-union forces come at us.

Ed Smith, Ullico CEO
---
Photos
---
Videos