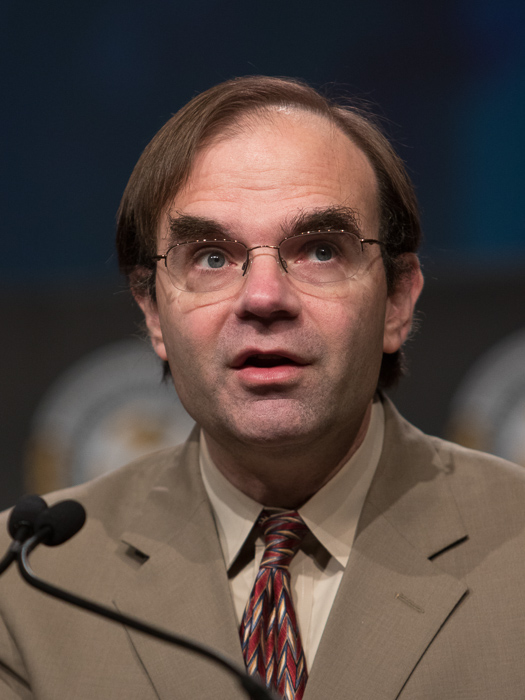 Michael Hayes 
MICHAEL HAYES, DIRECTOR of the Office of Labor-Management Standards at the Department of Labor, addressed delegates on the final day of the convention on the topic of DOL's new "persuader rule." The rule requires employers who hire union-busting consultants, and the consultants themselves, to file reports on their indirect activities (such as planning captive audience meetings with employees or writing anti-union talking points on behalf of the employer). Previously, a report only had to be filed in situations where the consultant had direct contact with employees.
Hayes said that the main purpose of the rule was to give employees who are considering whether to join union information about any third party that has been hired to dissuade them from organizing.
"We thought that it was right that [employees] should be able to access information about the anti-union messages that they are repeatedly hearing and seeing," said Hayes. "Opponents of unions are willing to spend a lot to bust unions and don't have to report, but unions have to report dollars spent on organizing."
Opposition to the rule has been enormous, said Hayes. Opponents finally got the nationwide injunction they were seeking in Texas, before the rule even went into effect. The DOL is planning to appeal.
Hayes commended the Boilermakers for their continued commitment to reach out to the unorganized.