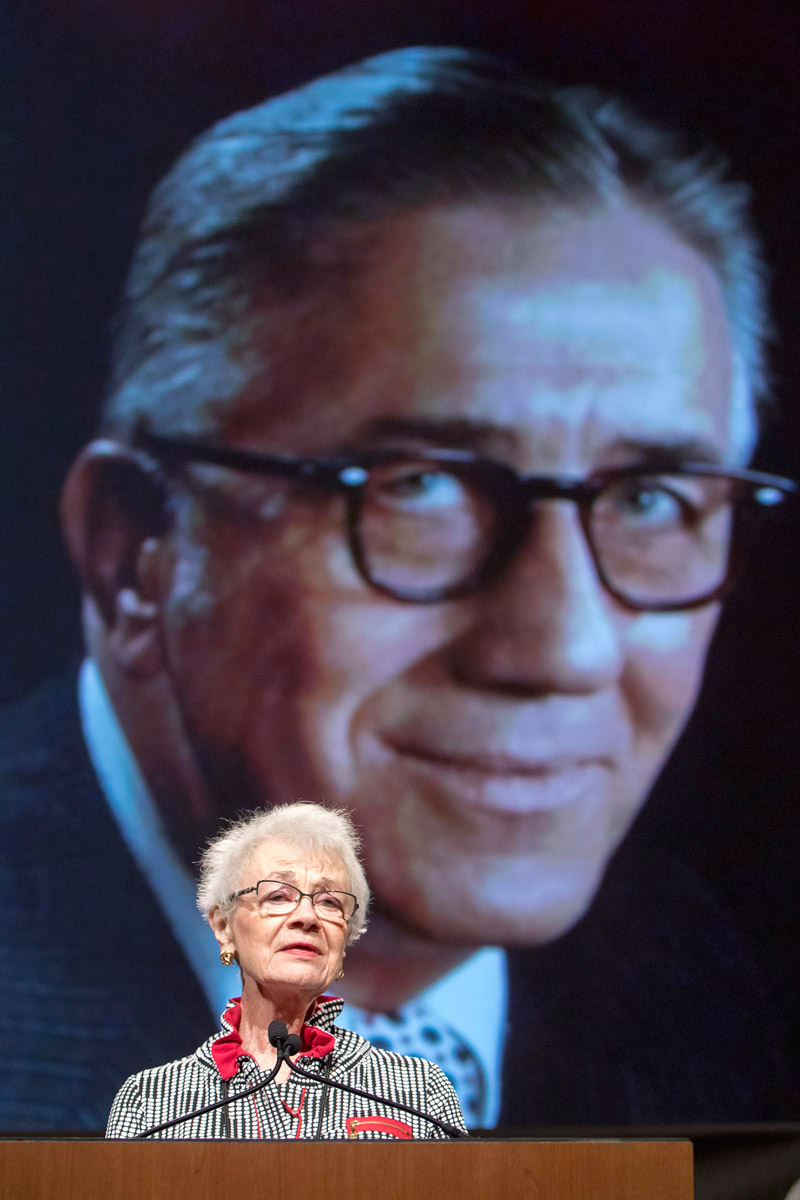 MARIE MORAN, WIFE OF THE LATE CHARLES F. (CHICK) MORAN
THE CONVENTION TOOK time out to honor those members who have passed on since our last convention. International President Newton B. Jones gave a special tribute to Charles F. (Chick) Moran, who served the Brotherhood as International vice president and International secretary-treasurer during a 27-year span. He passed away December 7, 2011. International Secretary-Treasurer William T. Creeden and his wife, Peg, accompanied Moran's widow, Marie Moran, to the stage to receive a commemorative plaque.
During the commemoration, IP Jones stated that those who serve the Brotherhood are not the only ones who make sacrifices.
"Our spouses carry the heavy burden of keeping a household operating and a family together," he said. "I know that Boilermakers often seem like absentee partners in a marriage, and it takes a special relationship and a commitment to see things through."
IP Jones gave thanks and appreciation to all those spouses who have made sacrifices.