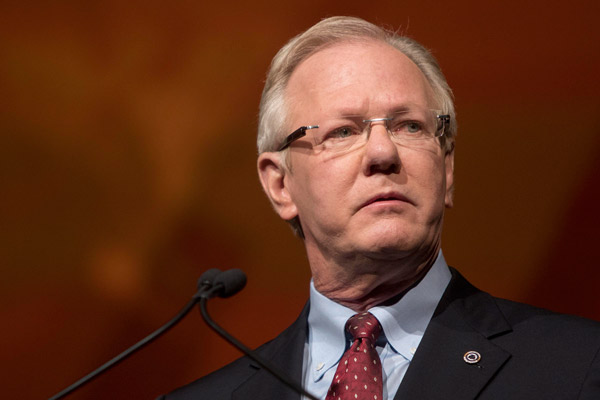 IP JONES OPENS THE CONVENTION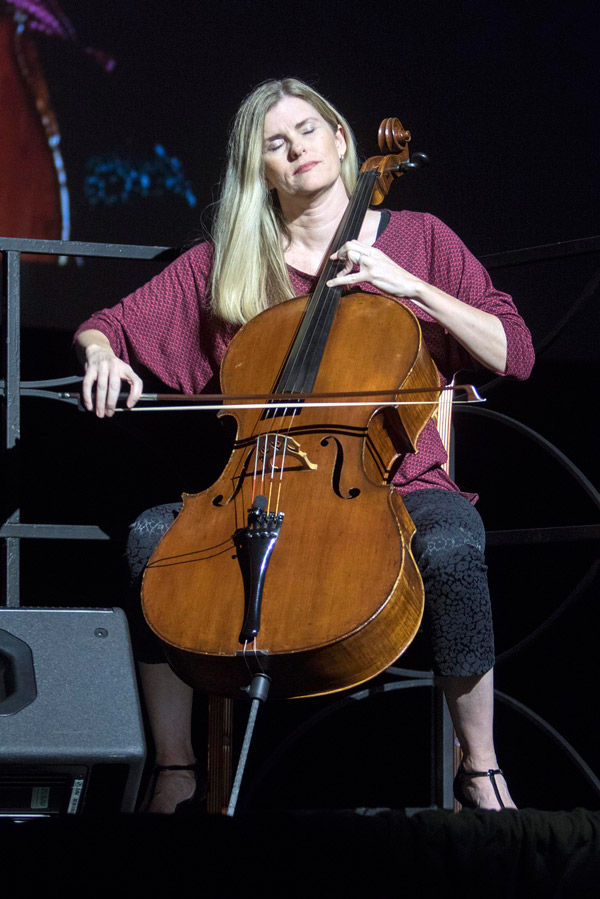 CELLIST DANA HUGHLETT
THE STRENGTH AND craftsmanship of the men and women that make up our union took center stage when the opening session of the 33rd Consolidated Convention got underway on Monday morning.
Three gigantic screens in the convention hall projected video footage and images of Boilermakers at work, capturing men and women in dozens of industries engaged in the intense pursuit of craft. Stirring images flashed across the screens to the rising music of a single cello player, Dana Woolard-Hughlett, who appeared in person to perform near the end of the film.
International President Newton B. Jones, in his opening remarks, reminded delegates of the impact that Boilermakers have had over the last 136 years, comparing music to Boilermaker craft. When people turn on a light or the faucet, he said, they don't think of the effort it takes to build the infrastructures that make these conveniences possible. Like a musician, the work, practice, sacrifice and dedication of a Boilermaker often go unseen.
President Jones said that Boilermakers serve society "as we have done throughout our rich history. Every Boilermaker is a living, breathing example of that history. It's a history constructed through our unique skills. A history built with pride and care. A history that has touched the lives of everyone in North America."
He encouraged Boilermaker brothers and sisters not to question whether they're making a difference in the world, because ships, power plants, the cement that builds roads and bridges, the oil that fuels autos and airplanes, locomotives that move loads across our nation, the various goods and services that sustain our wants and needs — all of these things and more, Boilermakers have a hand in creating.
"Boilermakers have labored as the unsung heroes of our two great nations," he said.