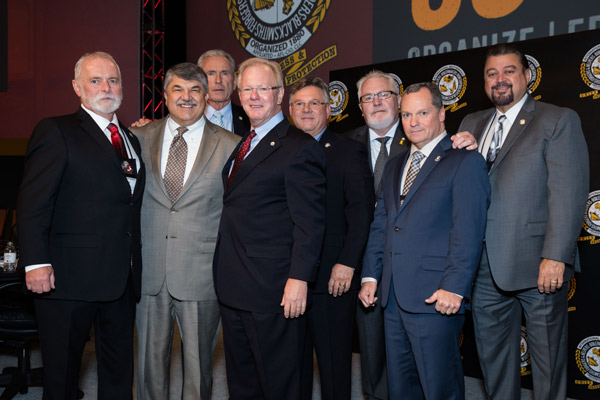 Delegates re-elect all International officers
DELEGATES TO THE 33rd Consolidated Convention returned all International officers to their leadership positions Monday afternoon. The incumbent officers ran as The Proven Leadership Team slate.
In the first election, Newton B. Jones won his third full term as International President Monday afternoon.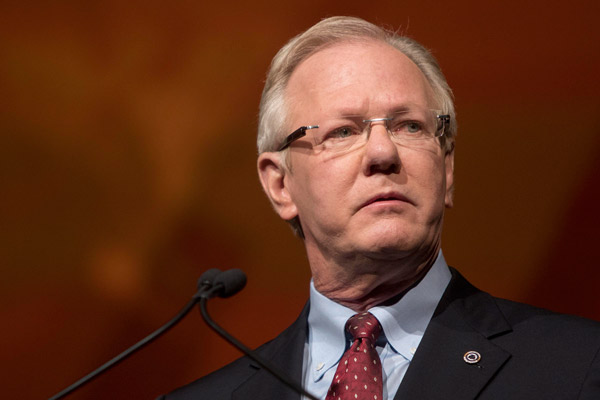 Convention opens with stirring video, speech
THE STRENGTH AND craftsmanship of the men and women that make up our union took center stage when the opening session of the 33rd Consolidated Convention got underway on Monday morning.
Three gigantic screens in the convention hall projected video footage and images of Boilermakers at work, capturing men and women in dozens of industries engaged in the intense pursuit of craft.
---
So do not question for one moment whether you are making a difference. Instead, take a moment and look at the evidence that is all around us: The ships that carry our commerce and protect our shores, the power plants that energize our factories, homes and institutions, the cement that forms our roads, bridges and buildings, the oil that fuels our automobiles and planes, the locomotives that move great loads across our nations, the various goods and services that sustain our wants and needs. All of these things and more, Boilermakers have a hand in.

Newton B. Jones, International President
---
---
We do America's work. We make America go. We want our share of the American dream brothers and sisters. So let's stand for it, let's march for it, let's fight for it and by god, let's win it.

Richard Trumka, AFL-CIO President
This is where you come in, it's not what we do here today, it's what we do when we leave here. What are we going to do? When we walked out of this door five years ago we have been fighting every kind of attack known to man to rid this country of us but we're still here today. I've got a question for you. Are you fed up with these millionaires, billionaires, CEOs, right-wingers running this country? Are you fed up?

Cecil Roberts, UMWA President
---
Photos
---
Speaker Videos
Newton B. Jones
International President's Report and Address
Richard Trumka
AFL-CIO President
 
Cecil Roberts
UMWA International President
 
---
Convention Films
Ingalls Shipyard, Pascagoula, Mississippi
Rebuilding Locomotives, Local 1393, Altoona, Pennsylvania